The House Declares Election in Tigray State Unconstitutional, Illegitimate 2020
September 5 , 2020

The House of Federation has passed a motion today denying the constitutionality of the electoral process underway in Tigray Regional State and declaring the outcome as Illegitimate. More than 2.7 million voters have been registered and slated to go to the polls on Wednesday, September 9.
Members who attended the session unanimously approved the motion that was tabled by the Constitution & Identity Standing Committee but boycotted by legislators from the Tigray region. The motion stated that the election law and the electoral commission of the Regional State are not constitutional; thus, the outcome of the election is not valid or legitimate.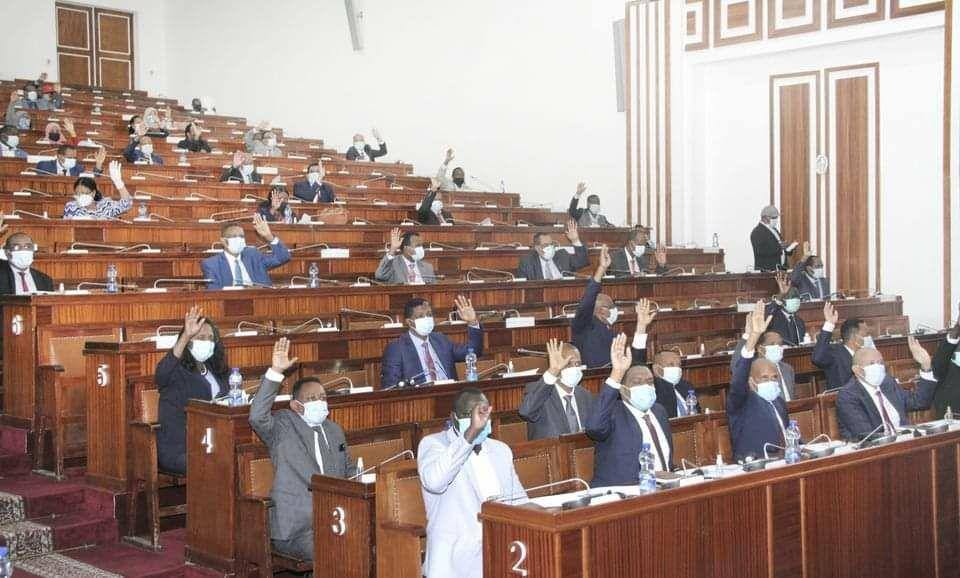 Members of the House from Amhara Regional State had strongly argued for the motion to incorporate resolutions for actions against the Regional State's elections.
Five political parties and five independent candidates are registered to run for the elections. The Regional State Election Commission, formed two months ago, has opened over 2,600 polling stations.
In June, the House approved the term extension of members of parliament, the Upper House and regional councils along with the federal and regional executives until the upcoming elections are held following the recommendation forwarded from the Council of Constitutional Inquiry.
The issue was referred to the Council in order to interpret the Constitution to decide the fate of the upcoming elections. The Lower House pushed the matter to the Council following the National Electoral Board of Ethiopia's proposal for the extension of the general elections citing risk to public health due to the pandemic. The Council also endorsed the general elections be held within nine to 12 months after the Ministry of Health is assured that the pandemic no longer poses a risk to public health.
Comments
comments