Coronavirus vaccine: 86% effective
Coronavirus vaccine: China jab 86% effective, UAE says
The United Arab Emirates is the first country to rate a front-running Chinese vaccine for Covid-19, saying it was 86% effective in a phase-three trial.
The vaccine, produced by China National Pharmaceutical Group, or Sinopharm, has been "officially registered", the UAE state news agency reports.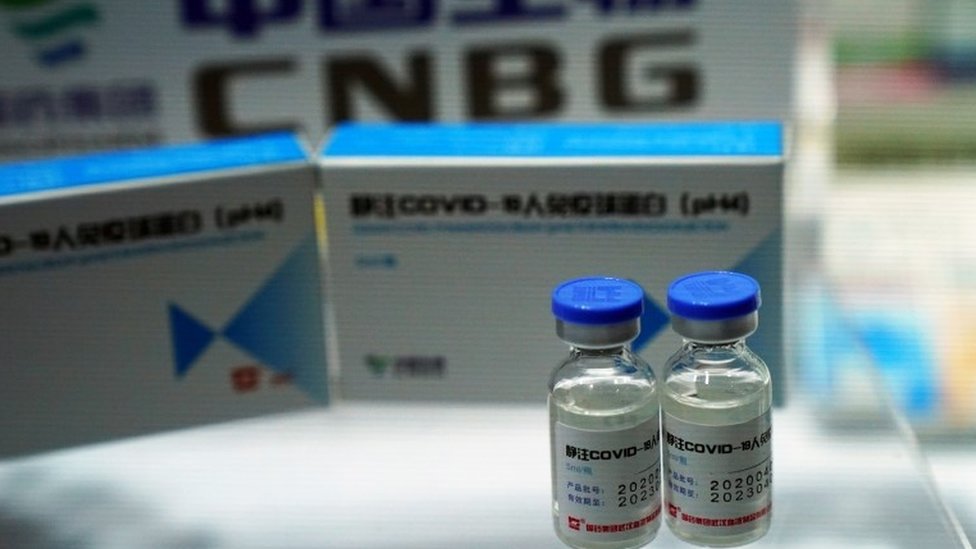 The health ministry said "analysis shows no serious safety concerns".
However, neither Sinopharm nor the UAE have released detailed data on the trial of 31,000 participants.
The announcement did not say how many of those taking part had become ill or give numbers for those given the vaccine or a placebo. There was also no information on side effects.
According to what is the first public statement on the effectiveness of the vaccine, the analysis found that it produced antibodies that attack the virus in 99% of people who took it, and nobody who took it developed moderate or severe cases of Covid-19.
Experts have expressed concern at the lack of published data and questioned why the announcement had not come from Sinopharm itself.
People from 125 nationalities took part in the trial, UAE state news agency Wam said. It began in July and the vaccine was given emergency authorisation for use by UAE front-line workers in September.
Senior officials, including UAE Vice-President and Dubai ruler Mohammed bin Rashid al-Maktoum, were given doses in November. The Sinopharm vaccine has already been given to one million Chinese citizens under an emergency programme.
Sinopharm's product is one of four Chinese coronavirus inoculations in the final phases of development.
These include CoronaVac, made by the Beijing-based biopharmaceutical company Sinovac. Shipments of Sinovac have arrived in Indonesia in preparation for a mass vaccination campaign.
The UAE's announcement comes a day after the UK became the first country in the world to start rolling out the Pfizer/BioNTech vaccine after approval from the MHRA regulator. The jab is produced by the Pfizer American pharmaceutical giant and a German biotech company. First results in November showed the vaccine is up to 95% effective.
The US regulator, the FDA, is expected to give approval when it meets on Thursday.
Other vaccines which could soon be approved by regulators are the Oxford/AstraZeneca jab, developed by Oxford University and the UK-Swedish pharmaceutical company, and, in the US, Moderna's vaccine.
Moderna says its product protects 94.5% of people. The Oxford/AstraZeneca vaccine is 70% effective, data shows.
Data on Russia's Sputnik V vaccine suggest it is 92% effective. The Russian vaccine has also undergone phase-three trials in the UAE.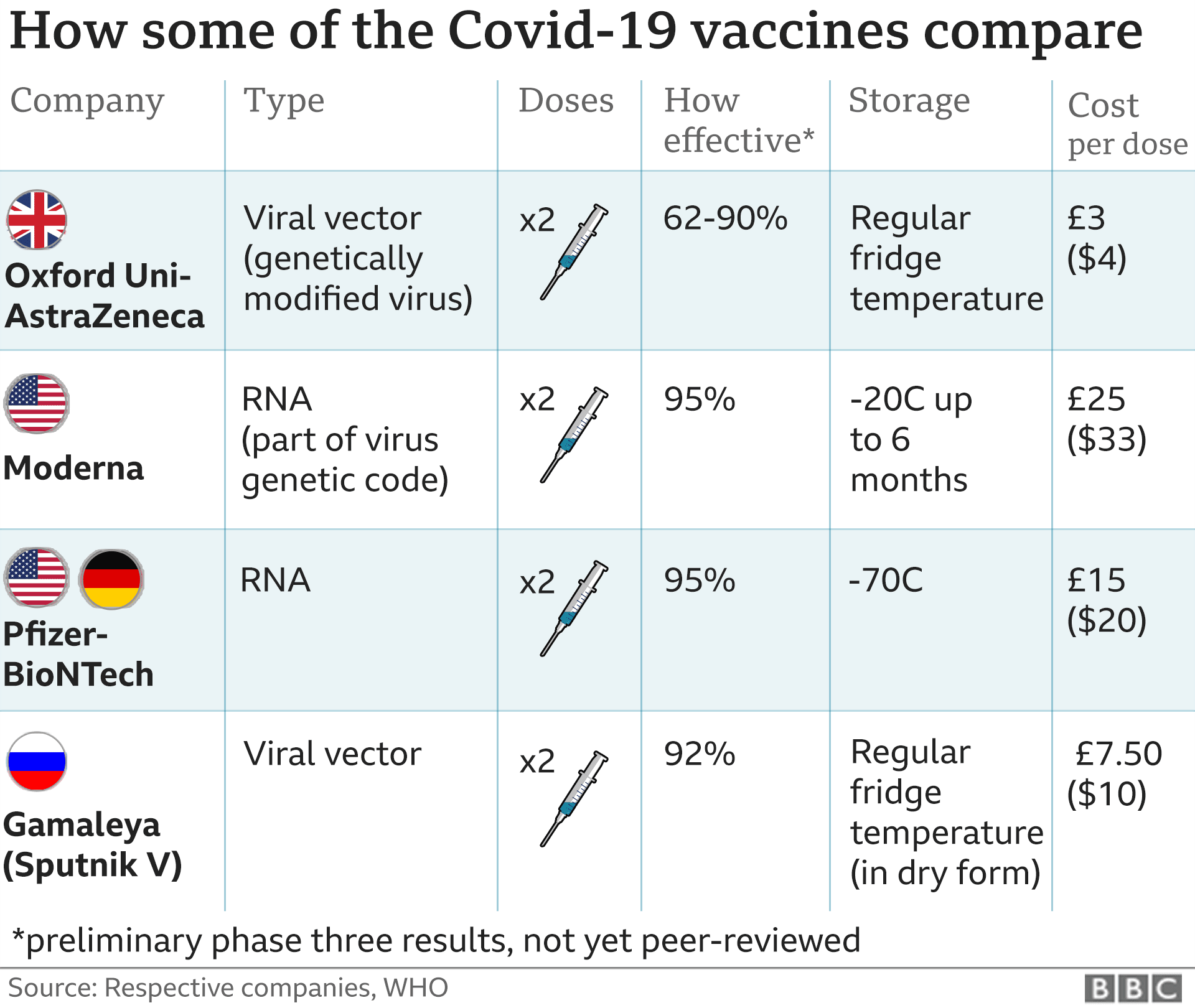 The United Arab Emirates authorities say Covid has claimed 598 lives and there have been a total of 180,150 infections.
Abu Dhabi has meanwhile announced that "all economic, tourism, cultural and entertainment activities in the emirate" will fully resume in two weeks due to the success of measures introduced to lower infection rates.
Comments
comments